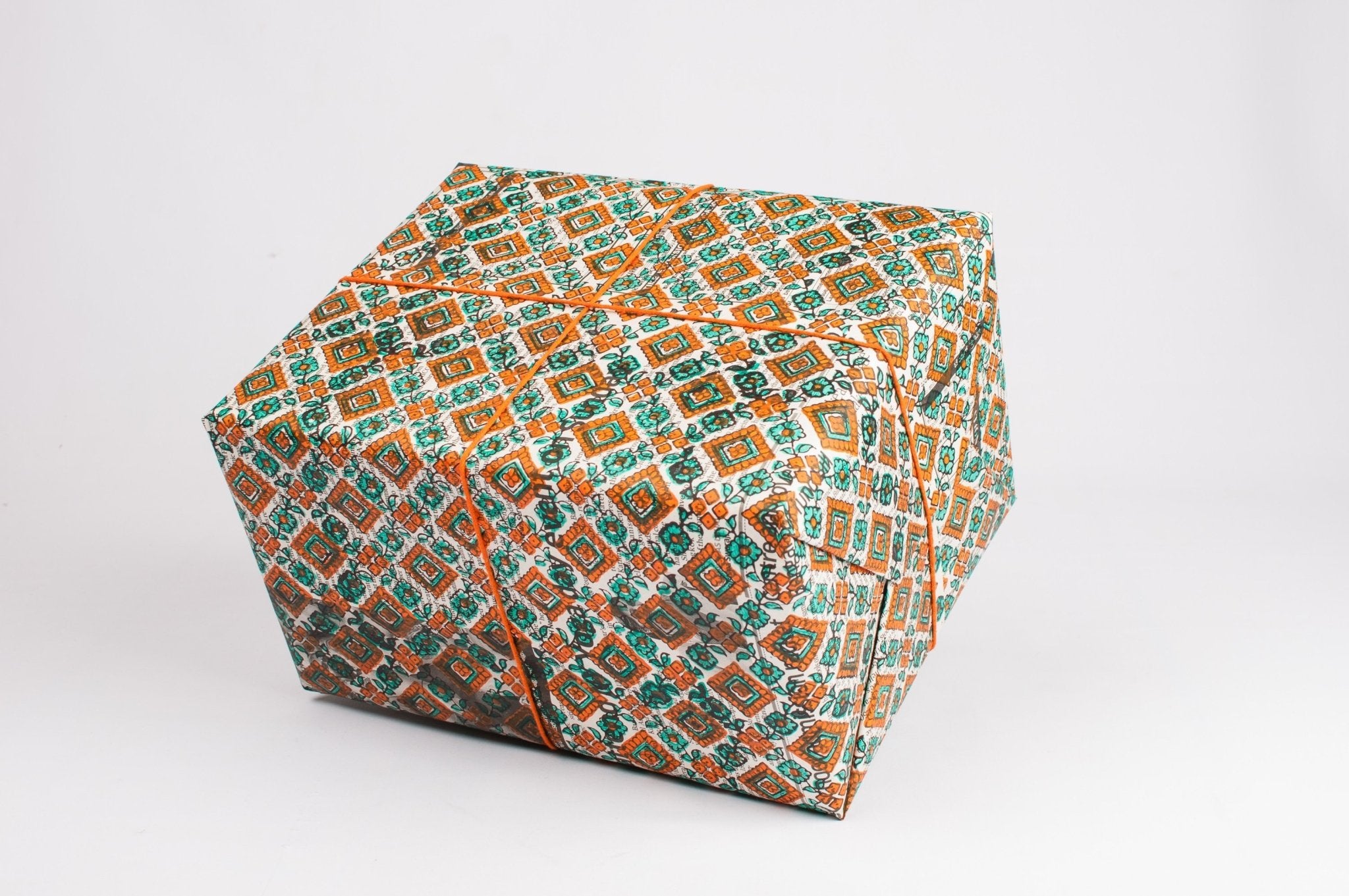 At The Second Life sustainability thrives!
Like almost everything in life, sustainability is a non-binary concept, it is a spectrum. It has evolved over the last decade from being an alternative lifestyle choice to something that is the need of the hour. The more than an individual's lifestyle leans towards the better end of the sustainability spectrum, the better the future looks for the entire planet. Although a lot of sustainability is about the choices that consumers make, it is around markets that consumer behaviour revolves and hence businesses shoulder the responsibility of bringing the concept of sustainability in its most honest form for consumers to embrace. The Second Life is a brand that not just takes up but celebrates this responsibility.
It all started as a spark of innovation in 2010 that brought responsible waste management, design and traditional craft together to create products from discarded newspapers using block-printing techniques. Today, we have grown as a brand that has products across verticals such as accessories, stationery, lighting and gifting. We champion the practice of sustaining the livelihoods of traditional artisans in the contemporary context by helping them apply their priceless mastery over crafts to new-age materials such as up-cycled wood, up-cycled paper, tyre tubes, kitchen waste, etc. The resulting products are stunning and are mediums that tell stories of sustainability as a philosophy intertwined with everyday living.
"Even the simplest products such as our earphone holders take a lot of time and creative energy. From identifying and understanding the material, experimenting with it, using crafts as lenses to reinvent its functionality to finally holding the product in hand, it is a process that brings the product to life rather than just producing it. Human energy drives the process predominantly and this fuels a systemic shift towards sustainable employment and economics as well."
- says Raahul Khadaliya, Founder of the brand
If the VHS tapes used as threads to stitch together a pouch made of discarded tyres are music to sustainable ears then the unique loom that we created to weave waste paper strips into usable material is a satisfaction to the creative mind. Every product is painstakingly crafted to become a living part of your life, conversation-starters if you will. Amidst the prevalent green-washing, we consciously re-imagine every single aspect of business and production to stay true to what sustainability really means at its core. We have a team of 3 in-house artisans and collaborate with 3 non-profits for our production and are expanding to bring together more resources, people and organisations to create a bigger impact and evolve. And, the foundation of our growth has been our customers.
With the pandemic wreaking havoc on small businesses, we have been facing extremely challenging times due to halting of production, cancellation of export orders and a dramatic dip in e-commerce sales. But the silver lining is that this crisis has also thrown much-needed light on how important it is to always choose a lifestyle that is harmonious with nature and how sustainability is important to build a stronger society at the core.
As we look forward to a better future and move ahead from the crisis, support us to grow together and we can pave the way for a development that puts people and the planet hand-in-hand. Join the community of responsible consumers who help us take the next step towards a sustainable future. Find us at The Second Life and shop for our impeccably designed products, purchase a gift card to send to your favourite person or contribute to our People-Planet fund to get exclusive rewards.
After all, tomorrow's world is a result of what you choose, support and nurture today. So, here's to a beautiful today, tomorrow and always! 
Know more about our brand and our story with this
TEDx talk by Raahul Khadaliya.